Deliveries to your seat: Seat Delivery
We deliver to your seat,
quickly and without extra costs
Order food, drinks and merchandising for you and for your family and friends, without extra costs. Your orders are delivered in a few minutes at your seat in Estádio do Dragão, without you losing a single moment of the match.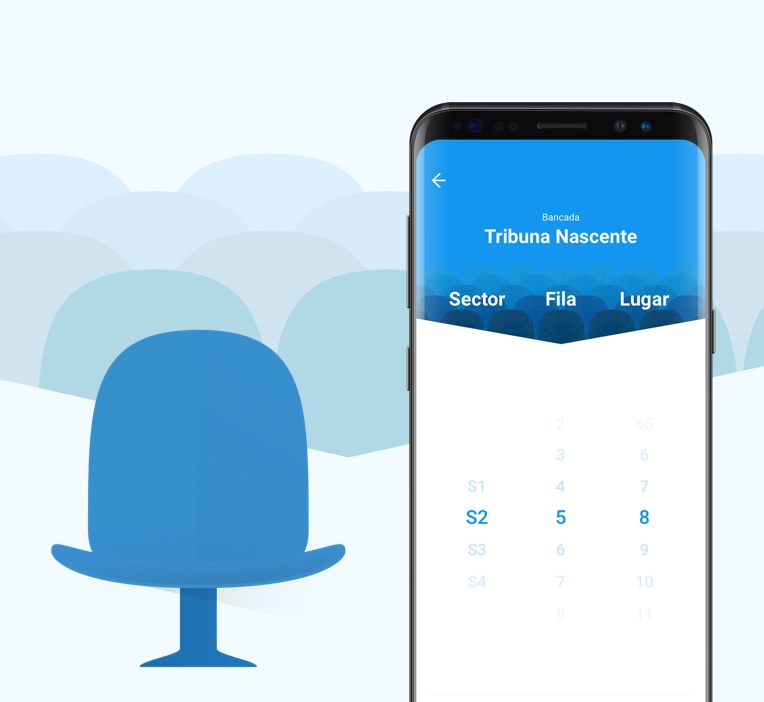 All you need is a smartphone and a payment method
The service Seat Delivery allows you to pay with a debit or credit card, or PayPal, without the need to bring money to the stadium.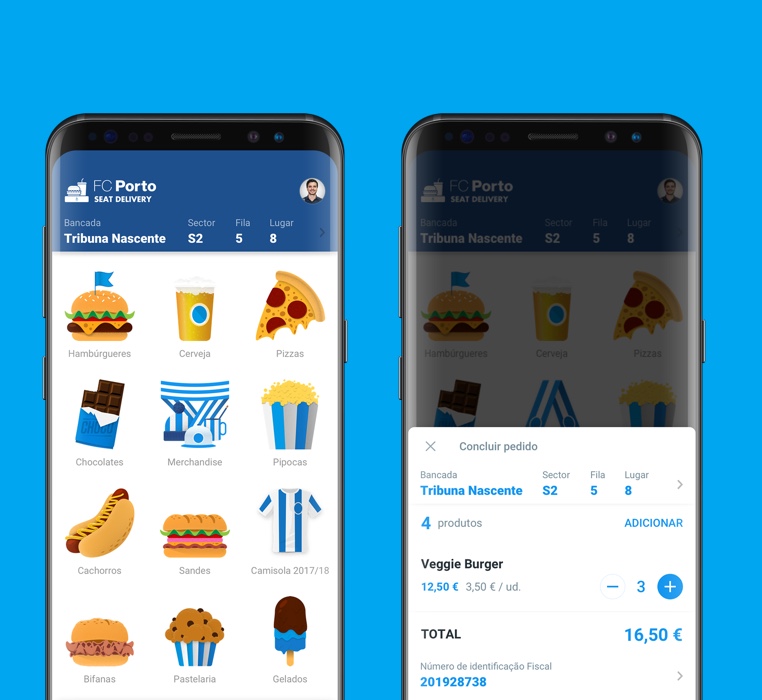 Enjoy exclusive promotions at the App
Avoid lines when ordering and discover exclusive promotions at the App Seat Delivery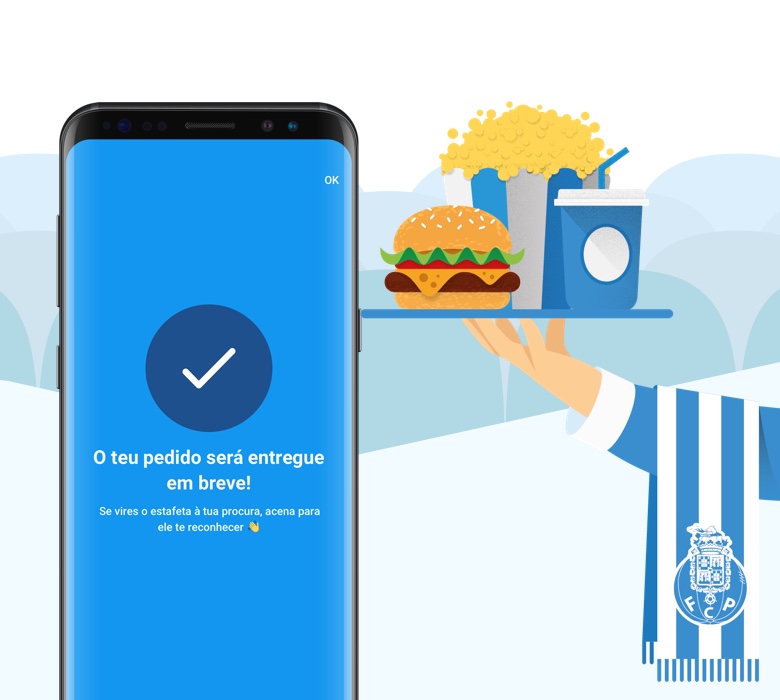 FC Porto Portal uses cookies in different ways. Know more here .
By continuing to browse the site you are consenting to its use.