"I never stopped following FC Porto"
Marek Cech is another of the players confirmed to play for FC Porto Vintage, the team that will face Real Madrid Leyendas on March 29, at Santiago Bernabéu.

The Slovakian international fullback will wear the blue and white again, after having played for FC Porto for three seasons, between 2005 and 2008. Years go by, but Cech's connection to FC Porto and Portugal continued, as the former player still lives in the country.

"I never stopped following FC Porto. This is the club that I enjoyed playing the most. My entire family is a fan of the club. They are really enthusiastic about FC Porto", Marek admitted.

On the match in Madrid, Marek Cech, who helped in the first three years on the second time FC Porto won four consecutive championships in a row, stated he is excited.

"I'm really proud to play for FC Porto again and I'm happy to be a part of this match. The expectations are high, I never played at Santiago Bernabéu, this will be my first time, and I hope it will be a beautiful match for the fans and for us as well".

The former fullback, who wore the blue and white shirt in 75 matches, is also happy for the opportunity to "join teammates". "I meet some from times to times, but it will obviously be great to be with them and talk to them after so many years. And check up on them", he stated.

Lastly, Marek Cech praised the charity component of the match, and other interesting factors: "It's important that this type of matches occur, so that we can help and contribute to a good cause."

The tickets for the match cost 5 Euros and may be purchased at www.entradas.com. The revenues of the match will be used to help children that are under the scope of the projects for social inclusion of Foundation Real Madrid, spread through all continents.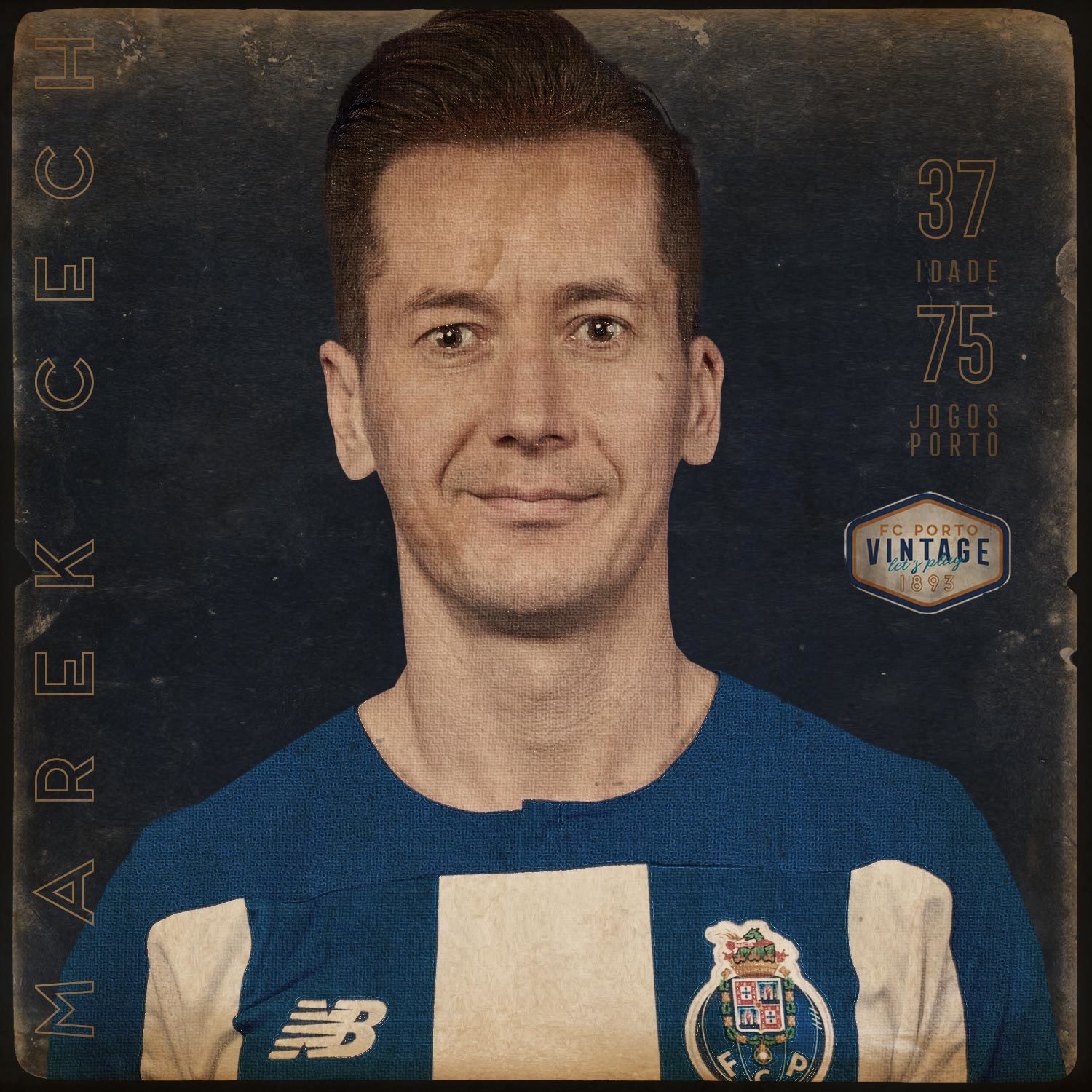 Marek Cech

37 years old, left fullback
75 matches for FC Porto / 2 goals
Titles for FC Porto: 3 Leagues, 1 Portuguese Cup, and 1 Supercup
Other clubs: Inter Bratislava, Sparta Prague, West Bromwich, Trabzonspor, Bologna, Boavista and Como
Other titles: 1 Slovakian League and 1 Czech League
International caps: 52, for Slovakia Played in the 2010 World Cup

Other players confirmed:

Vítor Baía
Deco
Bosingwa
Raúl Meireles
Domingos
Hélder Postiga
Costinha
FC Porto Portal uses cookies in different ways. Know more here .
By continuing to browse the site you are consenting to its use.