"When you wear this shirt, you have to do everything to honour it"
One of the most famous trios of the blue and white midfield is complete. After the confirmations of Deco and Costinha, Maniche is also confirmed for the match opposing FC Porto Vintage and Real Madrid Leyendas, scheduled for March 29, at Estadio Santiago Bernabéu, in Madrid.

The former international star didn't lose is will to win after he ended his career, and that is his objective for Madrid. "When you wear this shirt, the expectations are always good. Even if this is a charity match, everyone will want to win. It's part of the DNA of this house. When you wear this shirt, you have to do everything to honour it. Even if it's a friendly, as you usually say, you always play to win here", Maniche stated.

Either way, in spite of the message, the former midfielder is, obviously, still aware of everything that surrounds the match: "These matches allow you to join friends, colleagues and former colleagues that you met throughout your career. It's always nice to relive and remember the moments you had together."

"At this house, I live happy moments, even against some of the players we will face on the 29th, as, in one of the years I played here, we were able to win a very important title, in a season where we faced Real Madrid", he remembered. FC Porto faced Real Madrid on the way to the final in Gelsenkirchen, in 2003/04, tying the match at Santiago Bernabéu (1-1).

"We had already qualified and coach Mourinho rested some of the players. I was one of them. I'm not sure if I was lucky or not... I played there for Atlético Madrid and now, for the first time, I will play for FC Porto", he added.

Maniche, with a smile on his face, stated that he is already trying to get into shape to give it all: "I already lost some weight. It wasn't just for this match, but, when I saw the pictures of some of my colleagues, I realised they were thinner than me and I didn't want to look bad next to them. I have to be in shape, because no one likes to stay on the bench."

Finally, the charity side of the match is also important to Maniche. And to FC Porto, of course. "Another thing that is part of this house is the will to help, and that is also our goal in participating in this wonderful event", he explained.

The tickets for the match cost 5 Euros and may be purchased at www.entradas.com. The revenues of the match will be used to help children that are under the scope of the projects for social inclusion of Foundation Real Madrid, spread through all continents.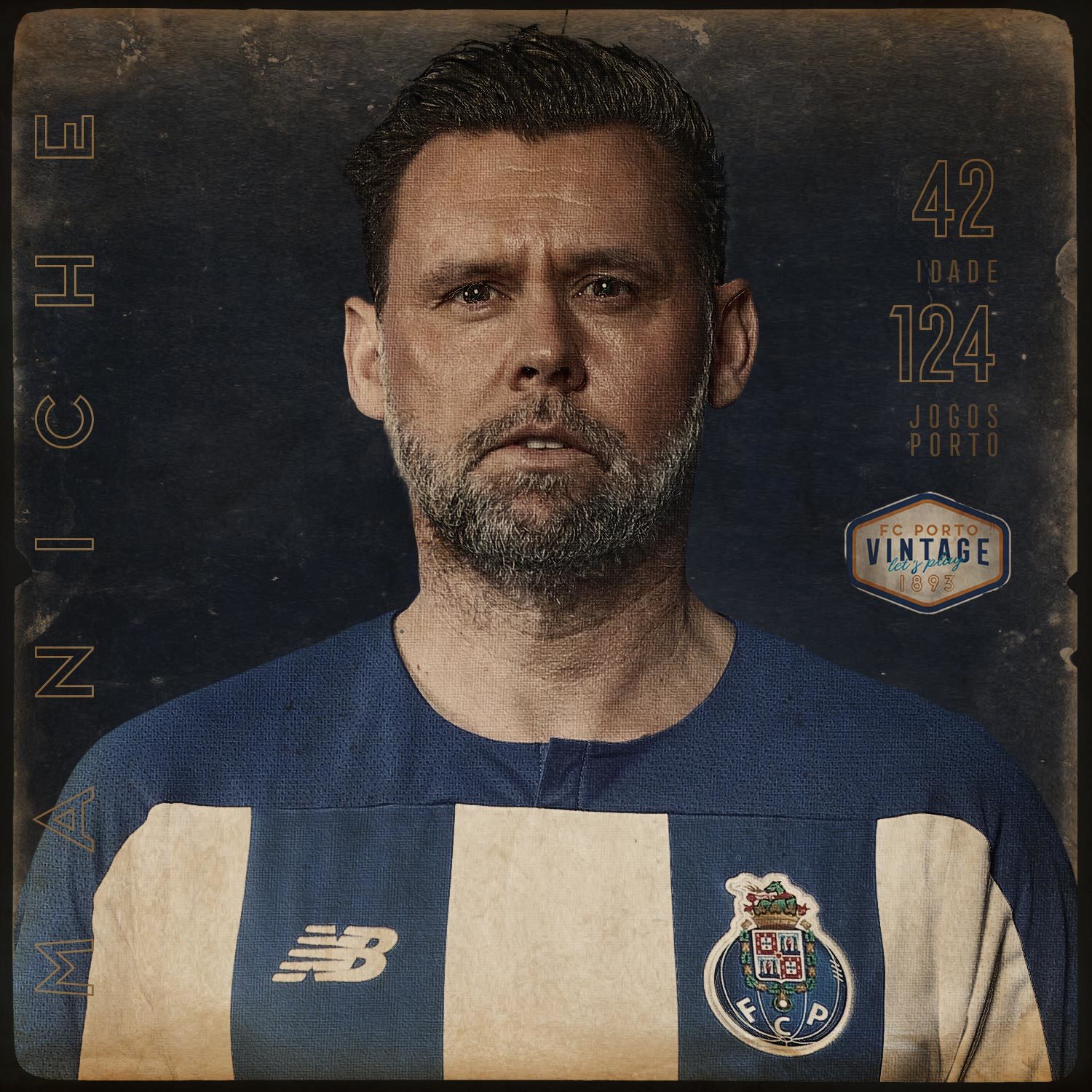 Maniche

42 years old, midfielder
124 matches for FC Porto / 22 goals
Titles for FC Porto: 1 Champions League, 1 UEFA Cup, 1 Intercontinental Cup, 2 Leagues, 1 Portuguese Cup, and 2 Supercups
Other clubs: Benfica, Alverca, Dynamo Moscow, Chelsea, Atlético Madrid, Inter Milan, FC Köln and Sporting
Other titles: 1 English League, 1 Italian League, 1 English Supercup, and 1 Intertoto Cup
International caps: 52, for Portugal. Played in the 2004 European Championship, and 2006 World Cup

Other players confirmed:

Vítor Baía
Deco
Bosingwa
Raúl Meireles
Domingos
Hélder Postiga
Costinha
Marek Cech
Rui Barros
FC Porto Portal uses cookies in different ways. Know more here .
By continuing to browse the site you are consenting to its use.