Saul Davies, guitarist from James, is one of the people responsible for the campaign "Many Faces"
Many faces, but only one race. Human. Sharing this message with the world is what FC Porto and James want. The campaign "Many Faces" has started and one of the key events will be held this Friday, when several guest musicians perform at Estádio do Dragão, before the match against SC Braga, during the public presentation of the concept.

A concept that grew in the heart of Saul Davies, guitarist of the band from Manchester, started in 1982, with several successful hits. In Portugal, for example, it's not difficult to find fans of James. "Many Faces" was released in the 2018 album "Living in Extraordinary Times", but the objective of the band, and now of FC Porto as well, is that it goes beyond the album, as a brand for a campaign for equality.

"We believe this is a powerful and current message", Saul Davies stated, then explaining how it all began. "The idea came from my girlfriend, Vanda Guerreiro [picture below], who was on tour with us in America and noticed the reaction of the audience to the song. During a trip to Porto, as we were going to a concert at Parque da Pasteleira, in September, she asked 'you're always talking about football, why don't you add football to this song?' Truth is that, during that concert, the stage was invaded by many blue and white fans, exactly when we were playing this song. I then talked to my friend Alberto Almeida [picture below], who presented the idea to the club and things started to happen. It was the perfect club to turn this idea into reality", the musician believes.

To Saul Davies, who as a strong connection to Portugal and to FC Porto, "It is a tremendous privilege" to work with the club you support: "I believe that bringing this club and this music together is the perfect combination."

The campaign "Many Faces", it should be said, is part of the FC Porto policy on promoting inclusion, respect and equality, and is in line with the objectives of sustainable development, and with the objectives of sustainability set in 2015, by the World Tourism Organization of the United Nations (UNWTO), the organization where the FC Porto Museum is registered, sharing the responsibility of promoting equality when welcoming anyone.

"I know the song will not change the world, but we have to try, at least"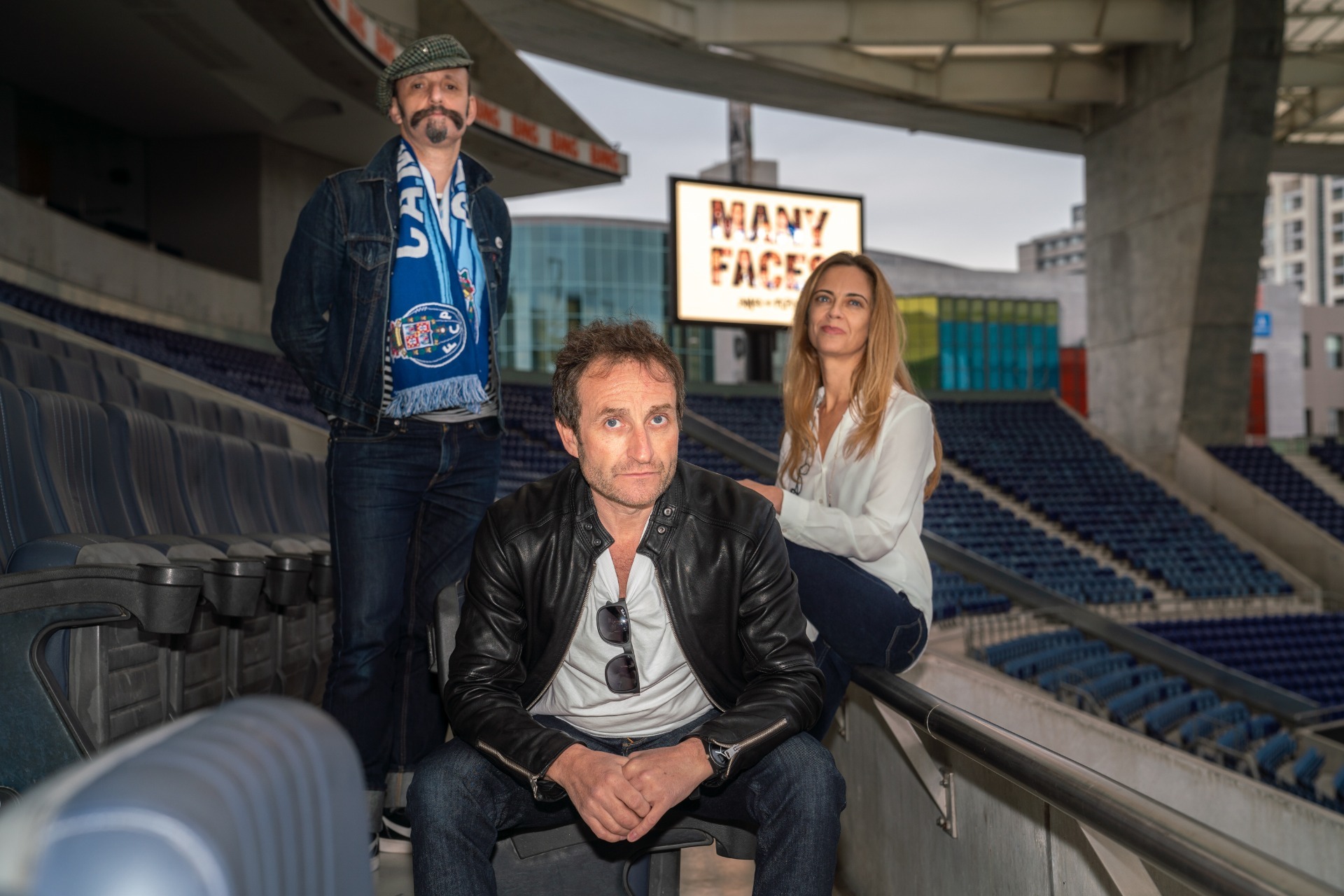 The presentation of the campaign was held this Wednesday, which means that the message is already spreading, both in social networks and in the media. The objective, obviously, is to reach as many people as possible, keeping in mind that there is no room for utopias. Only good will.

"We know this campaign won't change the world, but it will be a part of the conversations between people, to try to change things. That's what I believe in. I hope that everyone gets involved at the stadium, without restraints, and that they sing with us", Saul Davies hoped.

The musician reminded that we live in a time where issues such as discrimination are far more recurring than desirable. "In the past, there were many documented cases in Europe and in football. We used to think it was gone, but it seems to be returning, and that is a current issue. I know the song will not change the world, but we have to try, at least", he repeated.

Saul Davies ended by thanking FC Porto for transforming what started as an idea into a far reaching campaign.

"I didn't expect to go his far in such a short time. The posture of the club and the people that work here was fantastic, world class. The idea is simple, carrying it out is the hard part, but this club is known around the world, and so I prefer to think that the name FC Porto may help open some doors", Saul concluded.
FC Porto Portal uses cookies in different ways. Know more here .
By continuing to browse the site you are consenting to its use.