"I'm eager to get back on the pitch"
The hands that raised the trophy of the Europa League in Dublin will defend FC Porto's goal once again. Helton is one of the players called for the match opposing FC Porto Vintage and Real Madrid Leyendas, scheduled for March 29, at Estádio Santiago Bernabéu.

Helton increases the quality of the options for the goal, as Vítor Baía is one of the other names confirmed. "I'm eager to get back on the pitch and play for FC Porto, it's always an honour for me", the former goalkeeper stated.

With over 300 matches played and almost two dozen trophies won for FC Porto, one of which the 2011 Europa League, Helton is open about the joy of playing for the club again, especially for the charity purposes.

"Wearing this crest on my chest beings me great joy and satisfaction for everything I did in my career. I want to enjoy this moment to the fullest", he admitted.

The Brazilian international stated that he is "honoured" to be among a "group of players that was so important to football", including not just those who didn't wear the blue and white, but also the ones on the other end: "These are people that were legends in football, and some of them are my friends, including Roberto Carlos."

On the charity component surrounding the match, Helton sees is as vital in this event: "I've been promoting charity events like this for some time now. It's very important for us, as opinion makers, to represent a great number of people, and, at the same time, to help those in need."

The tickets for the match cost 5 Euros and may be purchased at www.entradas.com. The revenues of the match will be used to help children that are under the scope of the projects for social inclusion of Foundation Real Madrid, spread through all continents.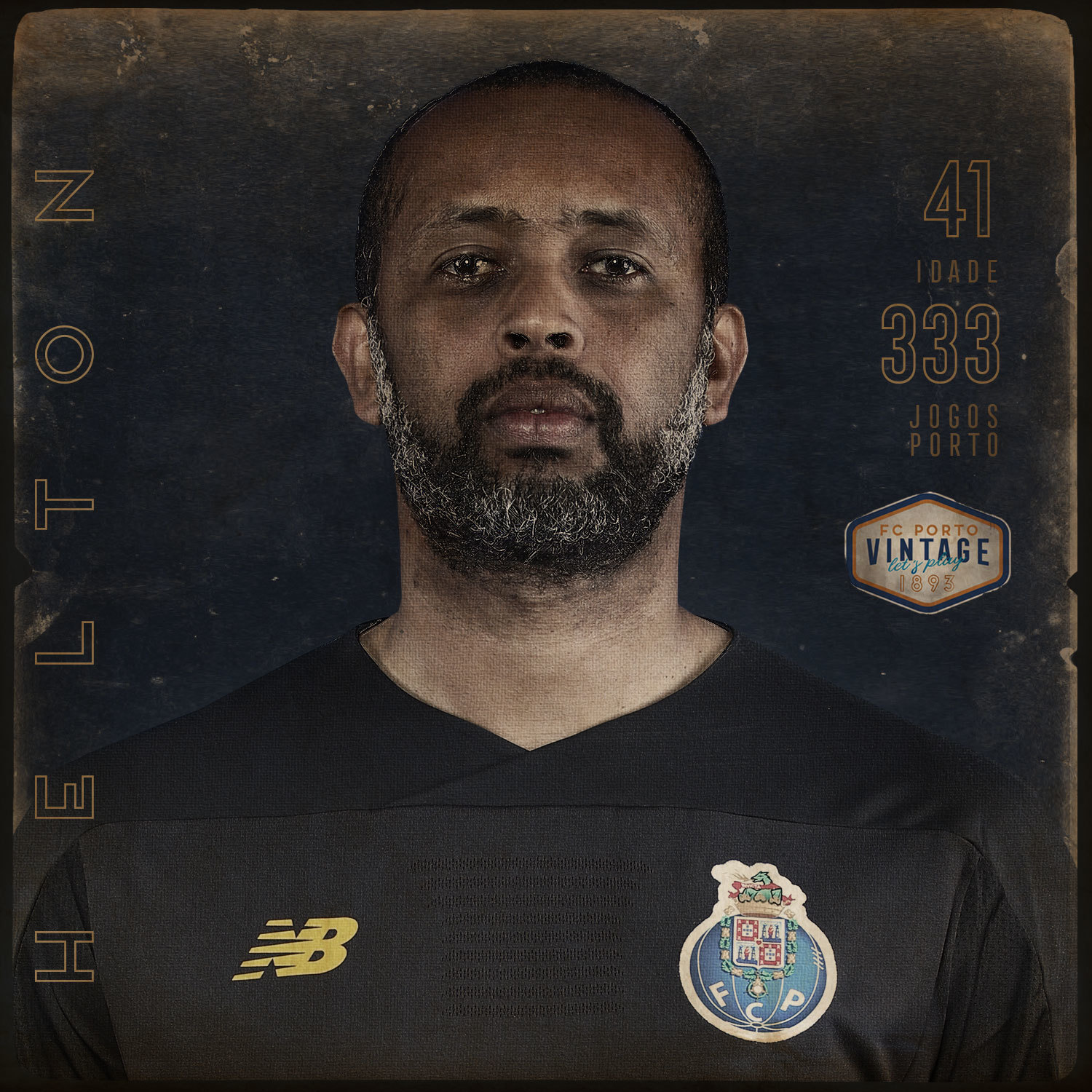 Helton

41 years old, goalkeeper
333 matches for FC Porto
Titles at FC Porto: 1 Europa League, 7 Leagues, 4 Portuguese Cups, and 6 Supercups
Other clubs: Vasco da Gama and U. Leiria
Other titles: 1 Copa America and 1 Brazilian Championship
International caps: 4, for Brazil. Played in the 2000 Olympic Games and in the 2007 Copa America
Confirmed players for FC Porto Vintage:

Vítor Baía
Deco
Bosingwa
Raúl Meireles
Domingos
Hélder Postiga
Costinha
Marek Cech
Rui Barros
Maniche
Pedro Mendes
FC Porto Portal uses cookies in different ways. Know more here .
By continuing to browse the site you are consenting to its use.