"I was very happy at FC Porto"
It was just for one season, but it was surely unforgettable. Pedro Mendes was one of the champions that won the UEFA Champions League in 2004 for FC Porto, as he was in the starting team and an important piece in the path of the men led by José Mourinho. He will now wear the blue and white again, to play for FC Porto Vintage in the match against Real Madrid Leyendas, which will be played on March 29, at Santiago Bernabéu.

"I was very happy at FC Porto, I have many friends here. Whenever they call me, I make a point of being here if I can. It's always an honour to wear this shirt again", he admitted.

Pedro Mendes will be another option for the midfield in the return to a stadium where he had already played in for FC Porto. Real Madrid, it should be reminded, was one of the opponents in the 2003/04 Champions League, and Pedro Mendes played in the match that ended the group stage, in Madrid.

"We tied 1-1. It is a legendary stadium and two great teams will face each other. Everything is set to be a great football match. We will do everything we can to create the best possible show. Am I in shape? We will see. We are working on that", the former midfielder promised, laughing.

Pedro Mendes also stated that this type of events is always exciting to be a part of: "Above all, for the cause itself, but also for the opportunity to play for this institution again, this great club, and also to join friends, teammates and former colleagues. These occasions always allow you to meet everyone and offer good moments."

The tickets for the match cost 5 Euros and may be purchased at www.entradas.com. The revenues of the match will be used to help children that are under the scope of the projects for social inclusion of Foundation Real Madrid, spread through all continents.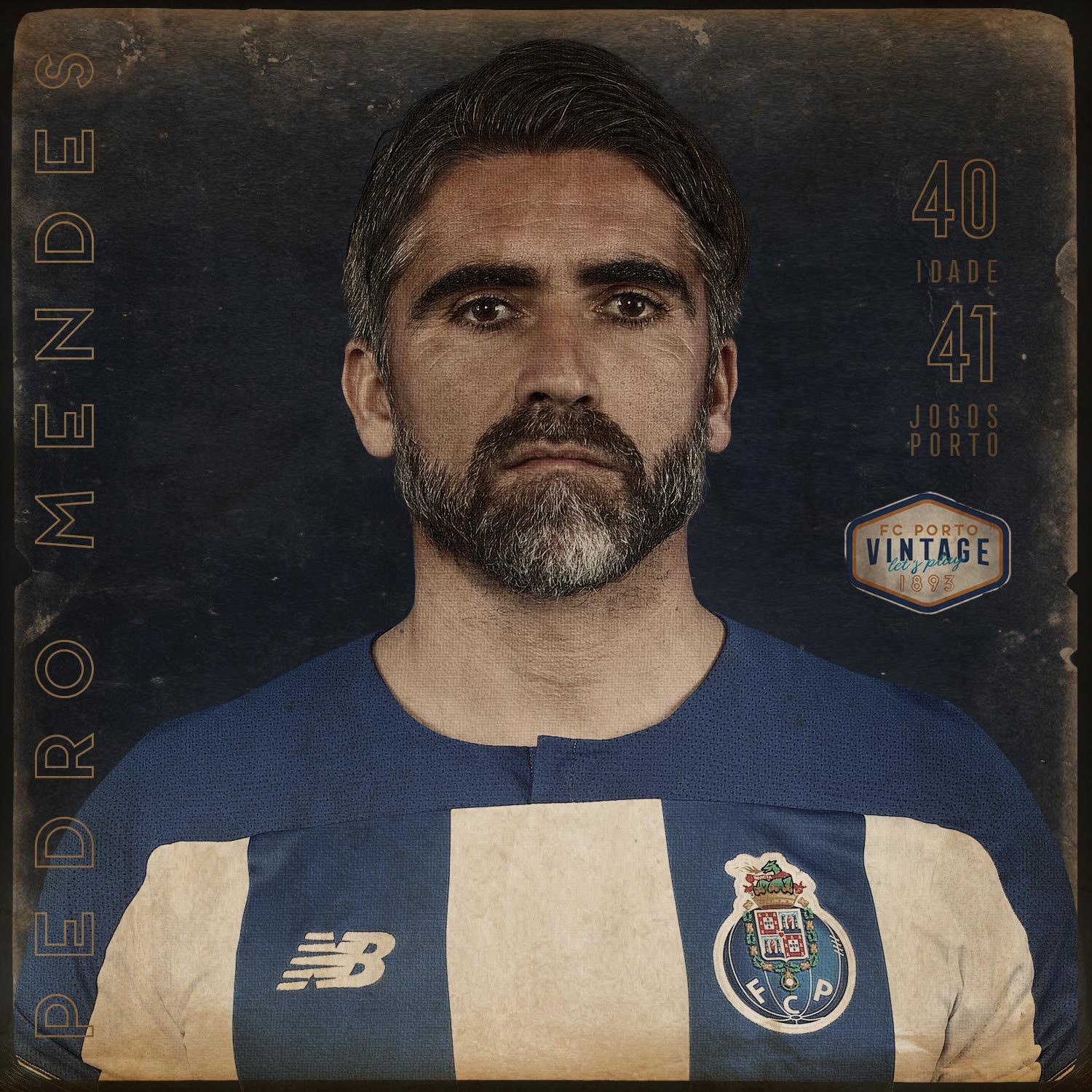 Pedro Mendes

40 years old, midfielder
41 matches for FC Porto
Titles at FC Porto: 1 Champions League, 1 League e 1 Supercup
Other clubs: Vitória SC, Felgueiras, Tottenham, Portsmouth, Rangers and Sporting
Other titles: 1 Scottish League, 1 Scottish Cup and 1 English Cup
International caps: 12, for Portugal. Played in the 2010 World Cup

Confirmed players for FC Porto Vintage:

Vítor Baía
Deco
Bosingwa
Raúl Meireles
Domingos
Hélder Postiga
Costinha
Marek Cech
Rui Barros
Maniche
FC Porto Portal uses cookies in different ways. Know more here .
By continuing to browse the site you are consenting to its use.