"Playing in such a big match is special"
Make way for someone who was a champion for five seasons in a row. Rui Barros is another player confirmed to play for FC Porto Vintage against Real Madrid Leyendas, scheduled for March 29, in Madrid.

The former blue and white midfielder, currently coaching FC Porto B, didn't want to miss the call-up, given his enthusiasm in going back to the pitches, for such a special reason.

"I will join teammates I haven't met with in a while, in a team that crosses generations, which is always interesting, and this is, after all, an exciting match, against Real Madrid, with great players, great stars. It is important to look good and play a good match", Rui Barros stated.

The man, who was decisive in the victory over the 1987 European Supercup, thanks to the winning goal he scored in Amsterdam, against Ajax, and who played almost 250 matches and scored over 50 goals for FC Porto, admits that being a part of this match brings him great joy, on different levels: "Fortunately, I still play with some of the former FC Porto players, but playing in such a big match is special."

It won't be his first time at Santiago Bernabéu, as Rui Barros pointed out, but he hopes to leave with a better result this time. "I faced Real Madrid twice, one of them at Santiago Bernabéu. The result wasn't what we wanted, but now it's different. We are also going there to have fun, either way", he reminded.

At 54 years old, with a career that speaks for itself, Rui Barros hopes to get a chance to play in Madrid. "I hope the coach will let me play at least ten minutes", he joked.

Regardless of how long he plays, Rui Barros also believes the cause behind the match is decisive.

"It is important for us, former players, with the fame we have, and, many times, with the press following us, to be available for these charity events, as we have to always be available in this world. I, personally, and FC Porto, in general, are an example also in that, as we are always available", he stated.

The tickets for the match cost 5 Euros and may be purchased at www.entradas.com. The revenues of the match will be used to help children that are under the scope of the projects for social inclusion of Foundation Real Madrid, spread through all continents.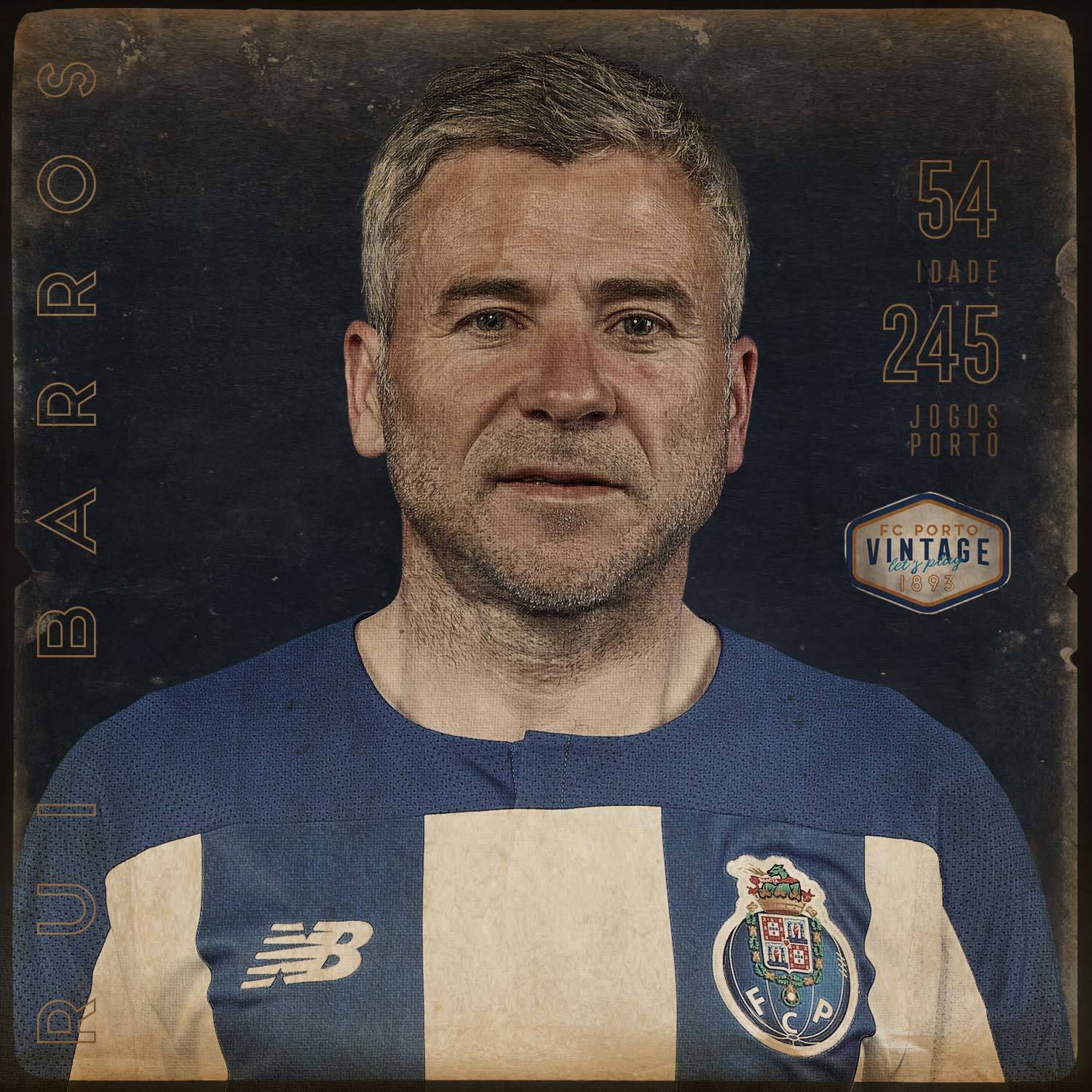 Rui Barros

54 years old, midfielder
245 matches for FC Porto / 55 goals
Titles for FC Porto: 1 European Supercup, 1 Intercontinental Cup, 6 Leagues, 3 Portuguese Cups, and 5 Supercups
Other clubs: SC Covilhã, Varzim, Juventus, Monaco and Marseille
Other titles: 1 UEFA Cup, 1 Italian Cup, 1 French Cup
International caps: 36, for Portugal

Other players confirmed:

Vítor Baía
Deco
Bosingwa
Raúl Meireles
Domingos
Hélder Postiga
Costinha
Marek Cech
FC Porto Portal uses cookies in different ways. Know more here .
By continuing to browse the site you are consenting to its use.